Carving words with Terry Lee Hale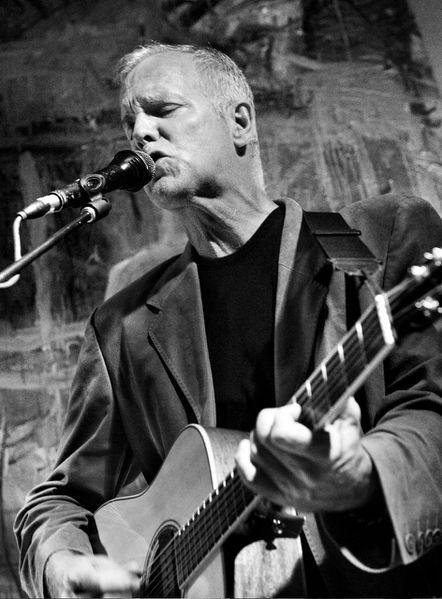 Photographer: LIne Leholt Levinsen
Terry Lee Hale is one of today's great american singers and songwriters. A Texan native, he moved to Seattle at the very beginning of the 90's, when the rock scene was burgeoning there. For the next decade, he released a few true to heart folk rock albums that captured my heart, mainly "Oh what a world" (1993) and "The Blue room" at the turn of the century. Still working with passion and integrity, he moved to France in 2000. Because this gem is something you have to dig, I am very proud to share the words we exchanged these past weeks for la Mensuelle.
Dear Terry Lee, who are you and where are you from?
Simply put, I am a singing songwriter guitar player who comes from America. I live now in France and make my living playing music and making records. Voilà!
What put you on the songwriting path and who where your heroes then?
I think I figured out quite early in my beginning years as a guitar player that I would never be happy (or good) covering other people's music. I mean, as much as I loved the Beatles for example, I could never sound like the Beatles and so what would be the point? I think I always knew that for me music was about expressing and actualizing my internal dialogue and imagination and that it was THERE that I would receive the greatest satisfaction. I didn't consciously know this then of course. It was very instinctual. If there were to be any kinds of public acclaim or rewards then it would best be realized through whatever unique voice that I had and could develop. I was fortunate at the beginning too in that my first songs were fairly well received by friends. Considering how dismal those songs actually were I think that those first encouragements were a tremendous gift! When I was 16 I liked Johnny Cash, The Beatles, Led Zeppelin, The Rolling Stones, Creedence Clearwater Revival, ZZ Top, Neil Young, Temptations, The Supremes etc.
How did you end up on the Sup Pop 200 release in 1989? Have you signed a contract for a full album with them?
I had heard about a 2nd compilation Seattle bands that Sub Pop was gathering together from my friends The Walkabouts. I of course had asked if I could be included but the music that I was making at the time was nowhere near what Sub Pop was promoting. As it turned out though, just at the very end, just before their deadline, it seems that one band hadn't got their own tape submitted on time and I got a call from Grant Eckman, drummer of the Walkabouts, telling me to get my submissions down to the Sup Pop office right away and that maybe there would be a chance for me. I gave them a cassette tape of two recently recorded songs I had: one was a song entitled "A New Heart" which I played with a klezmer band called the Mazeltones and the other was "Dead Is Dead" with Chris Eckman producing. As luck would have it, that was included on Sub Pop 200. This opportunity certainly came about by me being in the right place at the right time. I was also prepared when the time presented itself which is important. It's a common story in the music business. And no, I was never offered a full contract with Sub Pop to do an album. They didn't give a shit about my music or me. They did (and do) have a great ability to pick out some good music though and have released some great rock and roll over the years. I salute them for this. One part of me thinks that I would have been a great addition for their label but then again, I feel that way about most every label.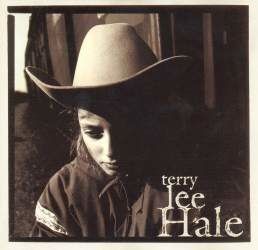 You came up at a time when rap and grunge music became all the rage in America. Is it related to your signing with a european label, german based Glitterhouse? Were you too American for the Americans?
I was very fortunate to find a record label anywhere. By the 1990's I had pretty much given up hope that I would ever get the chance to have a record label interested in my music. Many of my Seattle friends who were in bands by this time had been signed and were touring in the States and even going to Europe which seemed like somewhere over the rainbow to me. Nevertheless I had continued to play gigs locally in Seattle and in the Pacific Northwest as well as the occasional tour to California and Texas. I was also constantly at work to record my songs. One of my cassettes called "OH What A World" eventually made it's way to the desk of Normal Records (recommended to me by Chris Eckman BTW!) who were located in Bonn Germany and they asked me if it would be ok if they released this music in Europe. This was in 1993 and I was soon on my way. I was 40 years old that year. One thing led to another and I eventually found my way to Glitterhouse Records, which was also the label home of my friends The Walkabouts. Too American for Americans? I'm not sure about that. Perhaps if I had stayed one day longer in America everything would have been different. As it turned out though, I was given the chance come to Europe, I said yes and I never looked back.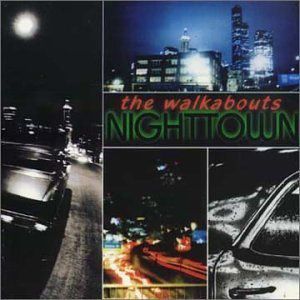 When I was 16, one of my friends was well into The Walkabouts. Chris Eckman, who was a part of them, is mentioned on most of your records. How did you two meet and get to make some great stuff together on such a regular basis?
I met Chris and the rest of The Walkabouts not long after I moved to Seattle, which was in 1984. I was a booking bands at a small bar called the 5-0 Tavern (long gone now) and I asked them to come and play a night and then they came and saw me play somewhere etc. etc. and eventually we all became friends. Later, when I first started to record in Seattle, Chris offered his help and at one point or another I accepted that invitation and that was how it all began for us. I'm pretty sure I'm the first act Chris ever produced outside his own band. I have always known that I work better in a recording studio with a "third ear" and Chris has great musical instincts and practical knowledge as well as being a friend who I trust. He pushes me in good ways to get the most out of my songs and talent and I've come to rely on his judgment and advice. I've also had a very good experience mading one record with John Keane producing down in Athens, Georgia (Tornado Alley) but the records I have produced myself have had mixed results. I consider myself very lucky to count Chris Eckman not only as a friend but also as a collaborator and producer.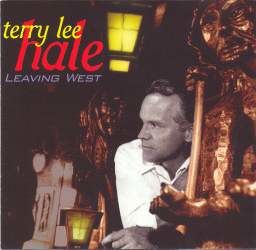 You tell us in the Leaving West liner notes that you were once a carpenter. For how long? Many of your songs sound as carefully carved just like wood.
Like most musicians, I have had numerous day jobs. I was a carpenter off and on for almost 20 years but I've worked in lots of other jobs as well. I'm from a blue-collar family and never have minded hard work or working with my hands. Carpentry was fairly well paid back in the day and it was a skill that I could use most everywhere I wanted to live. (BTW- the word carpenter for me means building homes out of wood. In America, as in Europe, there are different kinds of carpenters although in America they all fall under the one word 'carpenter'). Often enough, there always seemed to be quite a few of my fellow workers that were poets, artists and musicians so it was a fairly friendly environment. I always worked on small crews too. Never did big construction jobs or such. A much more personal kind of job was important to me. Carpentry is not a bad life for a young man if you can keep from getting hurt. The dangers are many but, for the most part, it's honorable work. At the end of the day, it's work that a man can be proud of. My biggest problem with carpentry work though (and most other jobs I had) was that it was never much more then a stopgap for me. A way to pay rent and feed my family. Playing music for many years was not an option as a way to support my family or myself. But of course my biggest love and ambitions lay in guitar playing and songwriting. I suspect that if I had applied myself more to my carpentry skills many of my ex-bosses would have been much happier.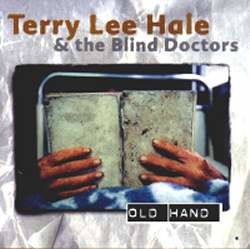 You made a full album, more rock oriented, with a French band called The Blind doctors. Who are they and how did you meet them?
The Blind Doctors were a band that lived in Concarneau which is a port city out in the west of Bretagne (western France). I first met them when I played a solo show out there in 1995. After that concert I was invited to come back whenever I wanted and so, for a few years I was able to live both in Seattle and Concarneau. It was during this late 90's period that the Blind Dr.'s and I became friends and collaborated musically. It had been a long time since I had played music in a rock and roll band and it was good change in directions for me. We all made some great music together I think. I still continued to play acoustic guitars with them though. There were 2 electric guitars in the band already plus bass and drums and they had their own singer as well. We toured around Europe a few times and also made one pretty good record called "Old Hand" in 1998. They still play by the way but with a different singer. They call themselves The King Doctors now.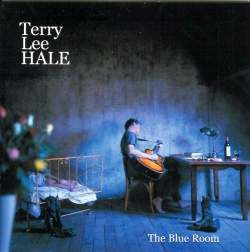 When and how did you moved to France? Are some love songs from your records related to the French woman who took your heart?
I was pretty much living here in France by 2000 although I still kept a toehold in Seattle for a long time. I married my long time French girlfriend in 2006 and applied for a residence card just after that. I live fulltime here now and only visit Seattle occasionally. From my own personal experience, love and blues songs are forever entwined and those songs are probably an inevitable part of any songwriter's repertoire. The songs I write of course are connected to my personal experience. That being said, I also take liberties when I write and as such truth can and is 'stretched' to be made to fit into a song. One must be careful about what is the actual "truth" in any novel or song don't you think? The final 'truth' of any song though is whether it's a good or bad song and how it makes the listener feel. If the emotion is honest and the song connects with your heart or life in some way, does it matter whether the songwriter lived that part or not? All of that being said, I have been very fortunate in my life to have been loved by good, strong women. All of them live inside my music and that IS the truth.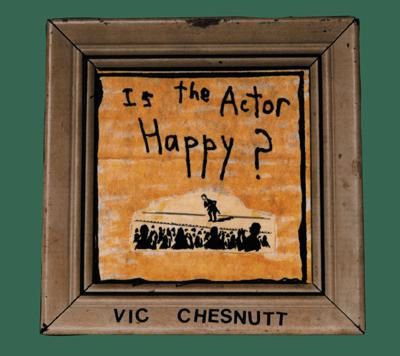 You're talking about Vic Chesnutt on your blog. The news of his passing, as well as Lhasa in early 2010 was a tragedy. I hope Justin Bieber would choke with a coke as a matter of balance.
Well, I never heard of Justin Beiber until I looked it up on the net just a minute ago so I can't comment on his music. I CAN comment on Vic Chesnutt's music though which has been a favorite songwriter of mine for many years. From the first time I heard "Little" (his first CD) back in 1990 I was a fan. Simple, elegant, lyrically powerful and wonderfully cynical, sad and funny, Vic's music had inside of it everything that I aspired to be as musician and songwriter. All of his following CD's were winners and rarely failed to hit the high mark of excellence. His effect on me, my music and life has been profound and eternal. I was also fortunate to be able to call him a friend. The world is a smaller place without him!
Through your website, you are mentioning that your past records, including "Oh What A World" are not available anymore / wont get reissued. Is there any chance this situation will change?
I guess anything is possible but in this new world of music it's becoming increasingly clear that CD buying is assuming a less important place in peoples lives. I would of course love to see all of my records re-released but I'm not sure that will ever happen. And as a result I am in the process of starting a digital store through my web site where folks will be able to buy all my music, old and new, digitally. And I do just keep making new records still and that's ok for me. I consider myself a very lucky man to have had the chance and opportunity to make the records I have made. And let's face it, all records eventually go out of print.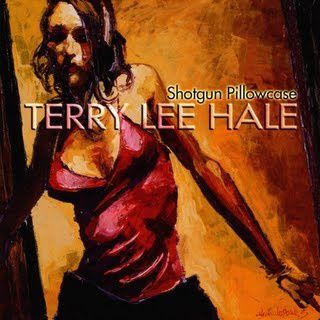 That's why we should buy yours when they come out! Where can we get your latest record Shotgun Pillowcase from 2007? I have read that you are releasing a new record as well.
You can get Shotgun Pillowcase through iTunes or such companies digitally and I do believe that Glitterhouse Records in Germany has some CD's for sale. Soon through my web site I hope to offer that CD as well. Also: I have recently finished a new CD entitled "Proof Of A Promise". This is a collection of instrumental music and is also my first self-recorded full CD. I recorded it all in my home studio. The record was mixed by Chris Eckman. This is also a self-release and should be available in October of 2010.
Sylvain Thuret
More
Terry Lee's official website:
http://www.terryleehale.com/
Terry Lee's Facebook fanpage:
http://www.facebook.com/pages/Terry-Lee-Hale/103118389728133?ref=ts
Terry Lee's video masterclass (I wish I could contact the people behind it for proper quote and permission):
http://www.youtube.com/watch?v=aLMGOgRbwkk